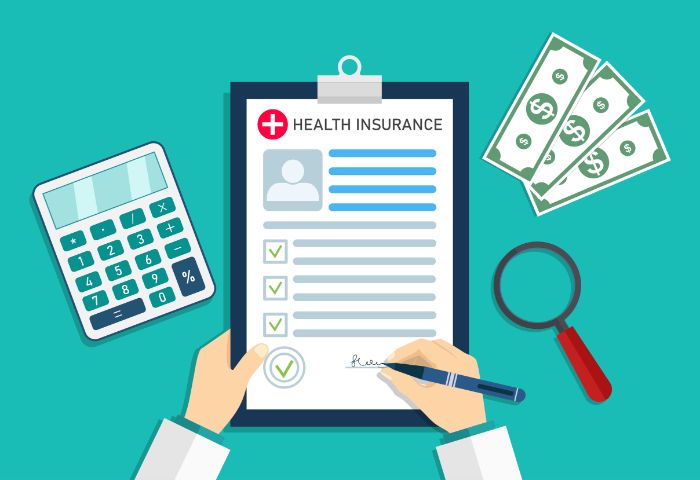 In today's ever-evolving world, health insurance has transformed from a financial safety net into an essential investment. With the relentless rise in medical treatment costs, individuals and families increasingly recognise the importance of health insurance policies. However, a significant portion of the Indian population still hesitates to embrace health insurance, primarily due to concerns about the perceived financial burden it may impose.
The stark reality is that medical treatment costs have surged significantly in the last five years. While investing in health insurance can alleviate the burden of unforeseen medical emergencies, it's understandable that the cost of health insurance can be a cause for concern. The good news is that several savvy strategies help you save money and offer substantial tax deductions, especially when considering family health insurance policies. This comprehensive guide will delve into six intelligent ways to save significant funds with a family health insurance policy.
Six Strategies for Maximising Your Health Insurance Savings
Purchasing Health Insurance at a Young Age: It's no secret that acquiring a health insurance policy at a young age can translate into substantial savings on premium rates. Furthermore, specific insurance plans extend special discounts on premiums for policyholders who initiate coverage at a young age.
Embracing a Family Floater Plan: If your objective is to safeguard your entire family's health, this category of insurance plans is a prudent choice. Under a family floater plan, all members of the household share the coverage, and you pay a single premium. This approach proves significantly more cost-effective than purchasing individual healthcare plans for each family member separately. However, if your family includes senior citizens, you should provide them with separate coverage to ensure comprehensive protection without compromising their health concerns.
Leveraging 80D Deduction on Income Tax: One of the most apparent benefits of investing in health insurance is the potential for tax savings. Under Section 80D of the Income Tax Act, you can claim a deduction for health insurance premium payments. Individual policyholders can save up to INR 25,000 on individual health insurance premiums, while a family floater cover can yield tax deductions of up to INR 50,000. Senior citizens covered by a healthcare policy can claim tax deductions of up to INR 50,000 on the premiums paid. If you are responsible for paying the health insurance premium for your senior citizen parents, the potential tax deductions can reach as high as INR 75,000. You can avail of a tax rebate of up to INR 1,00,000 if all the family members and you are above 60. It is imperative to remember to claim this deduction when filing your income tax returns.
Strategic Selection of Policy Term: When contemplating acquiring a health insurance plan, consider opting for a longer policy term. Investing in a long-term policy can lead to a reduction in your premium payments. Many competitive insurance providers offer special discounts for 2 years or more of multi-year coverage. However, it is essential to note that this discount applies only to specific policies and is subject to the terms and conditions provided in the policy documents.
Harnessing the Power of No-Claim Bonuses: The no-claim bonus feature, often overlooked, can prove to be a substantial money-saver, particularly in light of the ever-increasing medical inflation. Accumulating a bonus on the health insurance sum insured can significantly alleviate the financial burden in the long run. Insurers may offer policyholders an annual no-claim bonus of up to 100% of the sum insured as per policy terms.
Adopting a Healthy Lifestyle: Embracing a healthy lifestyle contributes to your overall well-being and plays a pivotal role in reducing healthcare costs. Maintaining a healthy lifestyle translates into lower health insurance premiums as it reduces the likelihood of life-threatening diseases. By making mindful choices daily, you save money for your future and ensure that your loved ones and financial stability remain shielded against medical contingencies.
Conclusion
While the cost of health insurance may initially appear as a financial burden, it ultimately functions as a vital shield against the unpredictable nature of medical emergencies. These six intelligent strategies help you save money and safeguard your family's health and financial well-being. As medical costs continue to rise, investing in a family health insurance policy, particularly one with a substantial sum insured, such as 1 crore health insurance, is a prudent step towards securing the future of your loved ones. Furthermore, the added advantage of tax deductions makes it a win-win proposition for your financial portfolio. Therefore, do not delay; explore the available options and invest smartly in your family's health and financial security today.